How Can A Laser Machine Be Used In The Arts And Crafts?
When it comes to producing crafts, a laser machine can be your ideal partner. The laser engravers are simple to operate, and you can beautify your works of art in no time. Laser engraving can be used to refine jewelry or to produce new works of art utilizing the laser machine. Personalize your decorations by laser engraving them with photos, graphics, or names. Personalized presents are an extra service you may provide to your consumers. Besides laser engraving, laser cutting crafts is a favorable method for the industrial production and personal creations.
Video Glance of Laser Cut Wood Craft
✔  No chipping – thus, no need to clean the processing area
✔  High precision and repeatability
✔  Non-contact laser cutting reduces breakage and waste
✔  No tool wear
Know More About Laser Cutting
Benefits of Laser Cut Craft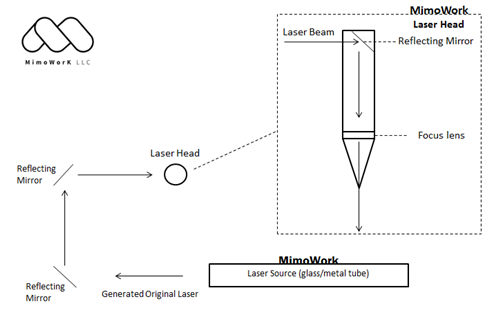 ● The property of versatility: Laser technology is well-known for its adaptability. you can cut or engrave anything you desire. The laser cutting machine Works With a variety of materials such as ceramic, wood, rubber, plastic, Acrylic...
● High accuracy and low time-consuming: Laser cutting is much quicker and more precise when compared to other cutting methods as the laser beam will not wear materials during the automatic laser cutting process.
● Reduce cost and error: Laser cutting has a cost advantage in that less material is wasted thanks to the automatic process and the chances of an error are reduced.
● Safe operation with no direct contact: Because lasers are controlled by computer systems, there is less direct contact with the equipment during the cut, and the hazards are minimized.
Recommended Laser Cutter for Crafts
• Laser Power: 100W/150W/300W
• Working Area: 1300mm * 900mm (51.2" * 35.4 ")
• Laser Power: 40W/60W/80W/100W
• Working Area: 1000mm * 600mm (39.3" * 23.6 ")
• Laser Power: 180W/250W/500W
• Working Area: 400mm * 400mm (15.7" * 15.7")
Why Choose MIMOWORK Laser Machine?
√ No compromise on Quality & Timely delivery
√ Customized Designs are available
√ We are committed to the success of our clients.
√ Customer Expectations as a Percipient
√ We work within your budget to create cost-effective solutions
√ We care about your business
Laser Cutter Examples of Laser Cut Crafts
We are your specialized laser cutter partner!
Contact us to get advice for free