Aviation Carpet Laser Cutting
How to Cut Carpet with a Laser Cutter?
For aviation carpet, there are normally mainly three types of cutting technology: knife cutting, water jet cutting, laser cutting. Due to extremely long size and varied customized requirements for aviation carpet, laser cutter becomes the most suitable carpet cutting machine.
Timely and automatically sealing the edge of the aircraft blankets(carpet) with the help of thermal treatment from carpet laser cutter, constinuous as well as high precision carpet cutting through the conveyor system and digital control system, these provide great market flexibility and competition for small & medium businesses.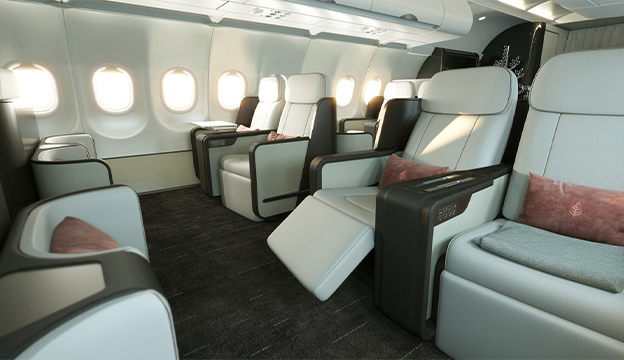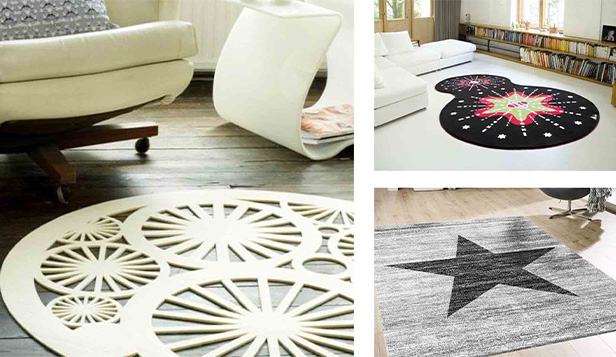 Laser technology is widely used in aviation & aerospace field, except for laser drilling, laser welding, laser cladding and 3D laser cutting for jet parts, laser cutting is playing a crucial part in carpet cutting.
Besides aviation carpet, home blanket, yacht mat and industrial carpet, carpet laser cutter can well perform functions for different types of designs and materials. Rigorous and precise carpet laser cutting makes the laser an important member of industrial carpet cutting machines. No need of model and tool replacement, laser machine can realize free and flexible cutting as design file, which prompts customized carpet market.
Video of Carpet Laser Cutting
Laser cut floor mat - Cordura mat
(Custom cut car floor mats with laser cutter)
◆ Precise laser cutting ensures the perfect match for outline and filling pattern
◆ Adjust to the premium laser power suitable for your material of carpet (mat)
◆ Digital CNC system is convenient for the operation
Any questions about carpet laser cutting & engraving
we are here to meet you!
Excellent Performance of Carpet Laser Cutter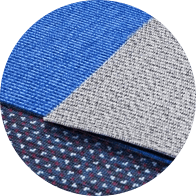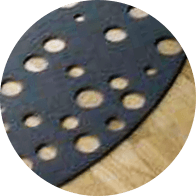 Customized shapes cutting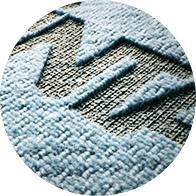 Enrich appearance from laser engraving
✔  No pulling deformation and performance damage with non-contact laser cutting
✔  Customized laser working table meets different sizes of carpet cutting
✔  No material fixation due to the vacuum table
✔  Clean and flat edge with heat treatment sealing
✔  Flexible shape and pattern cutting and engraving, marking
✔  Even extra long carpet can be auto-fed and cut due to the  auto-feeder
Carpet Laser Cutter Recommendation
• Working Area: 1600mm * 1000mm (62.9" * 39.3 ")
• Laser Power: 100W/150W/300W
• Working Area: 1600mm * 3000mm (62.9'' *118'')
• Laser Power: 150W/300W/500W
Pick Your Laser Machine suitable for carpet sizes and materials!
Related Information for Laser Cutting Carpet
We are your specialized laser partner!
Contact us for carpet laser cutter machine price and other laser questions