Fabrics (Textiles) Laser Cutter
Popular Laser-Cut Fabric Products

◾ Laser Cutting Dress
◾ Laser Cutting Fashion
◾ Laser Cutting Clothing
◾ Laser Cutting Blouse
◾ Laser Cutting Felt
◾ Laser Cut Cotton Underwear
Are your looking for the laser cutting machine for tailoring shop, fashion studio, garment manufacturer?
[ MimoWork Fabric Laser Cutter ] will be your preferred
Video Glance for Laser Cutting Fabrics
Why Choose Automatic Fabric Laser Cutter
Great performance on laser cutting canvas fabric
a. No burn and no stain after cutting
b. Flat both surfaces without any distorsion
c. Dual laser heads boost efficiency and flexibility
Any questions about laser cutting & engraving on fabrics?
Let us know and offer further advice and solutions for you!
Benefits from Laser Cutting on Fabrics (Textiles)
Synthetic fabrics and natural fabrics can be laser cut with high precision and high quality. By heat melting the fabric edges, the fabric laser cutting machine can bring you an excellent cutting effect with a clean & smooth edge. Also, no fabric distortion occurs thanks to contactless laser cutting.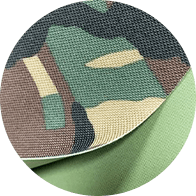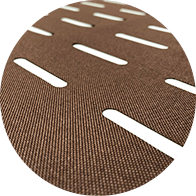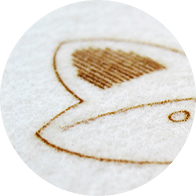 ✔  No crushing and dragging of material due to contactless processing

✔  Laser thermal treatments guarantee no fraying and sealed edges

✔  Continuous high speed and high precision ensure productivity

✔  Varieties of composite fabrics can be laser cut

✔  Engraving, marking, and cutting can be realized in a single processing

✔  No materials fixation thanks to MimoWork vacuum working table

Recommended Laser Machine for Fabrics
• Laser Power: 100W/150W/300W
• Working Area: 1600mm * 1000mm (62.9" * 39.3 ")
• Laser Power: 100W/150W/300W
• Working Area: 1600mm * 1000mm (62.9" * 39.3 ")
• Extended Collecting Area: 1600mm * 500mm
• Laser Power: 150W/300W/500W
• Working Area: 1600mm * 3000mm (62.9'' *118'')
Added Value from Mimo Laser Cutter
✦  Two/Four laser heads can be upgraded to increase efficiency
✦  Extensible Working Table helps saving labor & time
✦  Fewer materials waste thanks to Nesting Software
✦  Continuously feeding & cutting due to Auto-Feeder and Conveyor Table
✦  Laser working tables can be customized in accord with material formats
✦  Printed fabrics can be precisely cut along the contour with Camera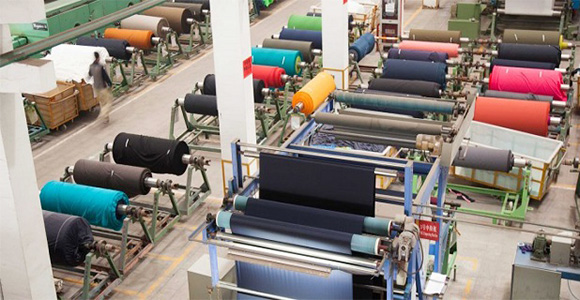 Learn More Infomation about Laser cutters & Options
Common Applications for Laser Cutting Fabrics (Textiles)

More Fabrics & Related Applications

Professional Laser Cutting Solution for Fabrics (Textiles)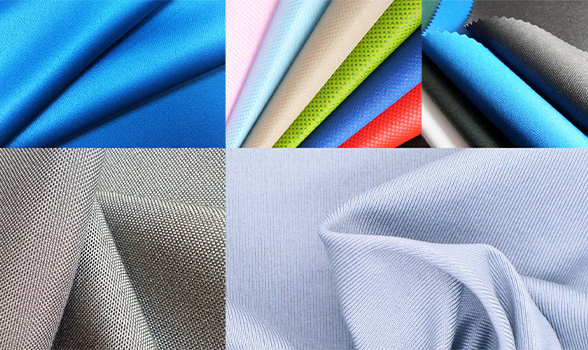 Emerging fabrics along with diverse functions and textile technology are required to be cut by more productive and flexible processing methods. Due to high precision and customization, laser cutter stands out and is widely applied on home textiles, garments, composite and industrial fabrics. Contactless and thermal processing ensure materials intactness, no damage, and clean edge without post-trimming.
Not only laser cutting, engraving and perforating on fabrics can be perfectly realized by laser machine. MimoWork helps you with professional laser solutions.
Related Fabrics of Laser Cutting
Laser cutting plays important role in cutting natural and synthetic fabrics. With wide materials compatibility, natural fabrics like silk, cotton, linen cloth can be laser cut meanwhile retain themselves non-damage in intactness and property. Besides that, the laser cutter featuring contactless processing solves a troublesome problem from stretched fabrics - fabrics distortion. Excellent advantages make laser machine popular and preferred choice for clothing, accessories, and industrial fabrics. No contamination and force-free cutting protects material functions, as well as creates crispy and clean edges due to thermal treatment. In the automotive interior, home textiles, filter media, clothing, outdoor equipment, laser cutting is active and creates more possibilities in the whole workflow.