Perforated leather seat with laser cutter
Car seats are essential for passengers among all other Automotive Interior Upholstery. Seat cover, made of Leather, is suitable for laser cutting and laser perforating. No need to store all kinds of dies in your manufactory and workshop. You can realize to produce all kinds of seat covers with one laser system. It's quite critical to evaluate the quality of the car seat by testing the breathability. Not just the stuffing foam inside the chair, you can laser cut seat covers to bulid up comfortable breathability, while adding seat appearance.
Perforated leather seat cover can be laser perforated and cut by Galvo Laser System. It can cut holes with any sizes, any amount, any layouts on the seat covers easily.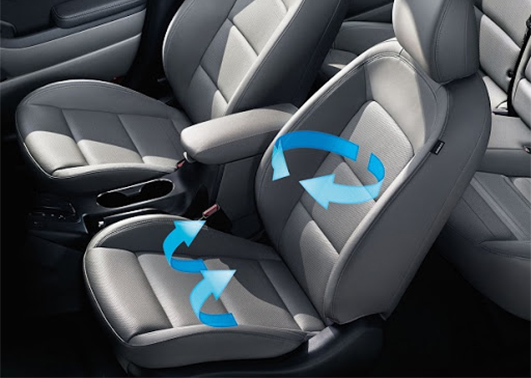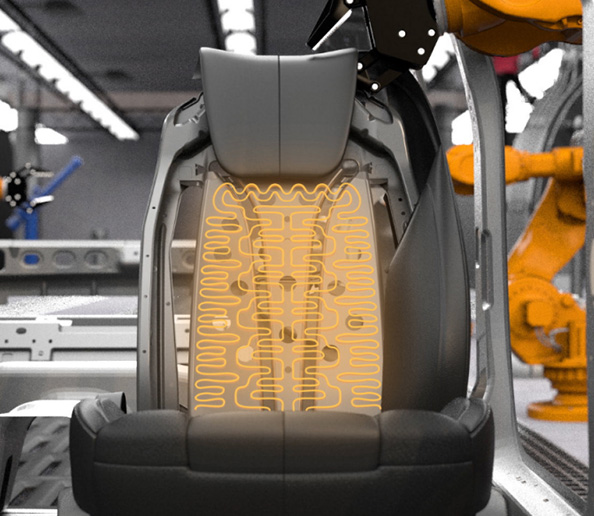 Laser cutting fabrics for car seats
Thermal technology for the car seats is a quite common application now. Each technology innovation not only upgrades the products but also pays close attention to the users. The optimal goal of thermal technology is to create the highest level of comfort for passengers and elevate the driving experiences. The traditional process to manufacture automotive heated seat is to die cut the cushions first and then stitch the conductive wire on the cushion. Such a method results in poor cutting effect, leaves material scraps everywhere and is time-consuming.
While laser cutting machine, on the other hand, simplifies the whole manufacturing steps. You can laser cut mesh fabric, contour cut the non-woven fabric adhered to heat cooper wires, laser perforate and cut seat cover swith the help of laser system. MimoWork has been continuously exploring and developing laser cutting technology to improves the car seat production efficiency, and saves production materials and time for manufacturers. It highly benefits the customers with high-quality temperature control seats.
Video of laser cutting car seat
Laser Cutting Seat Covers
✦ Accurate laser cutting as the graphic file
✦ Flexible curve cutting allows any complex shapes designs
✦ Fine incision with high precision of 0.3mm
✦ Non-contact processing means no tool and materials wear
MimoWork Laser provides the flatbed laser cutter for car seat manufacturers related car seat products. You can laser cut seat cover (leather and other fabrics), laser cut mesh fabric, laser cut foam cushion with excellent efficiency. Not only that, laser cutting holes can be achieved on the leather seat cover. Perfoared seats enhance the breathability and heat transfer efficiency, leaving a comfortable riding and driving experience.
Laser machine for car seat
• Working Area: 1600mm * 1000mm (62.9" * 39.3 ")
• Laser Power: 100W/150W/300W
• Working Area: 1600mm * 3000mm (62.9'' *118'')
• Laser Power: 100W/150W/300W
• Working Area: 1600mm * 1200mm (62.9" * 47.2")
• Laser Power: 100W / 130W / 150W
Key Importance of Laser Cutting Car Seat and Laser Perforating Car Seat
✔ Precise positioning
✔ Cutting any shape
✔ Saving production materials
✔ Simplifying the whole workflow
✔ Suitable for small batches/standardization
Related seat applications of laser cutting
Infant Car Seat, Booster Seat, Seat Heater, Car Seat Warmers, Seat Cushion, Seat Cover, Car Filter, Climate Control Seat, Seat comfort, Armrest, Thermoelectrically Heat Car Seat
Laser cutting fabrics for car seats
Non-woven, 3D Mesh, Spacer Fabric, Foam, Polyester, Leather, PU Leather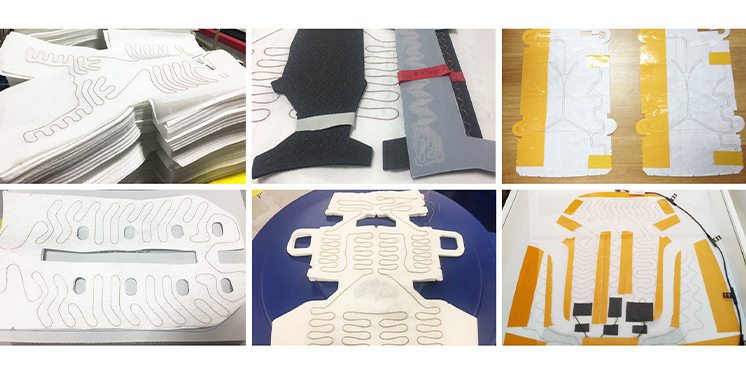 We are your specialized laser partner!
Contact us for any question, consultation or information sharing