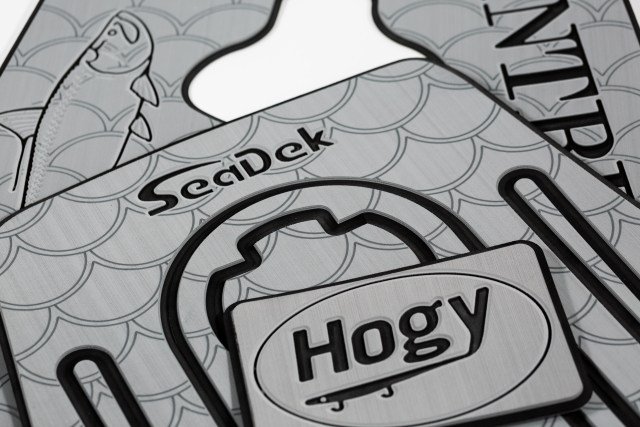 EVA, commonly known as expanded rubber or foam rubber, is used as skid resistance padding in equipment for various sports such as ski boots, waterski boots, fishing rods. Thanks to the premium properties of heat-insulation, sound absorption, and high resilience, the EVA foam plays an important protector in electrical and industrial components.
Due to the various thicknesses and densities, how to cut thick EVA foam becomes a noticeable problem. Different from the traditional EVA foam cutting machine, the laser cutter, with unique advantages of heat treatment and high energy, has been gradually preferred and become the best way to cut eva foam in production. By adjusting the laser power and speed, the EVA foam laser cutter can cut through on one pass while ensuring no adhesion. Non-contact and automatic processing realize perfect shape cutting as the import design file.
Besides EVA foam cutting, with the increasing personalized requirements on the market, the laser machine expands more options for customized Eva foam laser engraving and marking.
Benefits from EVA Foam Laser Cutter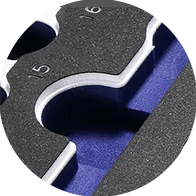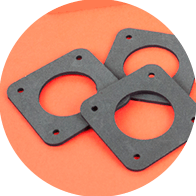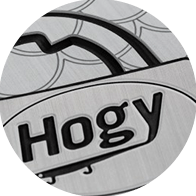 ✔  Realize customized design with curved cutting in all direction

✔  High flexibility for getting on-demand orders
✔  Heat treatment means flat cutout despite thick EVA foam
✔  Realize different textures and designs by controlling the laser power and speed
✔  Laser engraving EVA foam makes your marine mat and decks unique and special
Recommended EVA Foam Cutter
Typical Applications for Laser Cutting EVA Foam
When it comes to EVA, we mainly introduce the EVA Mat used for boat flooring and boat deck. The marine mat should be durable in harsh weather and not easy to fade under the sunlight. In addition to being safe, eco-friendly, comfortable, easy to install, and clean, another significant indicator of marine flooring is its elegant and customized appearance. The traditional option is different colors of the mats, brushed or embossed textures on marine mats.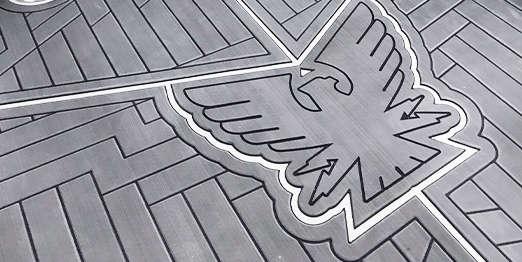 How to carve EVA foam? MimoWork offers a specialty CO2 laser marking machine for engraving full board patterns on a marine mat made of EVA foam. No matter what custom designs you want to make on the EVA foam mat, e.g. name, logo, complex design, even natural brush look, etc. It allows you to do a variety of designs with laser etching.
• Marine flooring (decking)
• Mat (carpet)
• Insert for the toolbox
• Sealing for the electrical components
• Padding for the sports equipment
• Gasket
• Yoga mat
• EVA foam Cosplay
• EVA foam armor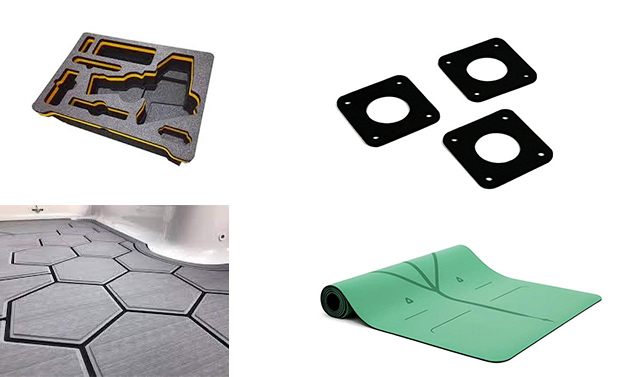 Material information of Laser Cutting EVA Foam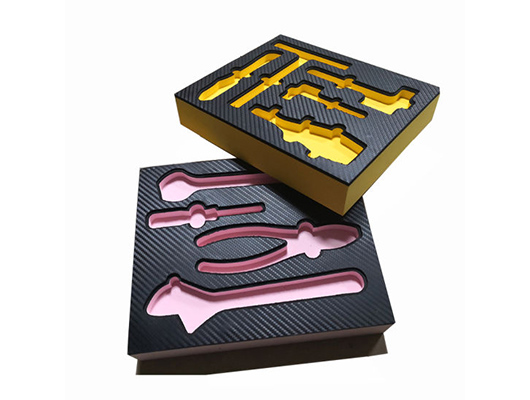 EVA (Ethylene vinyl acetate) is the copolymer of ethylene and vinyl acetate with low-temperature toughness, stress crack resistance, hot-melt adhesive waterproof properties, and resistance to UV radiation. Similar to foam laser cutting, this soft and elastic EVA foam is laser-friendly and can be easily laser cut despite multi-thicknesses. And due to the contactless and force-free cutting, the laser machine creates premium quality with a clean surface and flat edge on the EVA. How to cut eva foam smoothly will no longer bother you. Most fillings and paddings in various containers and castings are laser cut.
Besides, laser etching and engraving enrich the appearance, provide more personality on the mat, carpet, model, etc. Laser patterns enable virtually unlimited details and produce subtle and unique looks on the EVA mat that make them suitable for the wide variety of customer needs that define today's market. Customers can choose from a variety of subtle and intricate patterns that give EVA products a sophisticated and one-of-a-kind look.