Laser Cutting Holes for Fabric Duct
Professional and qualified Fabric Duct Laser Perforating
Lightweight, noise absorption, hygienic material, easy to maintain, all these features have accelerated the promotion of the fabric duct system in the past decade. As a result, the demand for fabric air dispersion has been increased, which put forward new challenges for perforated fabric duct's processing. As we all know, CO2 laser cutter has been widely applied to the fabric cutting and perforating. Especially for the ultra-long fabric, the continuous auto feeding and cutting from laser cutter greatly enhance the production efficiency. That just fits the production requirements for fabric duct, with the laser cutter, laser micro perforation and laser cutting holes can be finished at a time without replacing tools and post-processing. Precise and digital fabric laser cutting can help you to simplify the production procedures, saving costs and time.
Besides for flatbed laser cutter, MimoWork provides Galvo Laser Perforation Machine to help with ultra-speed micro perforations on the fabric duct, while ensuring high precision and efficiency.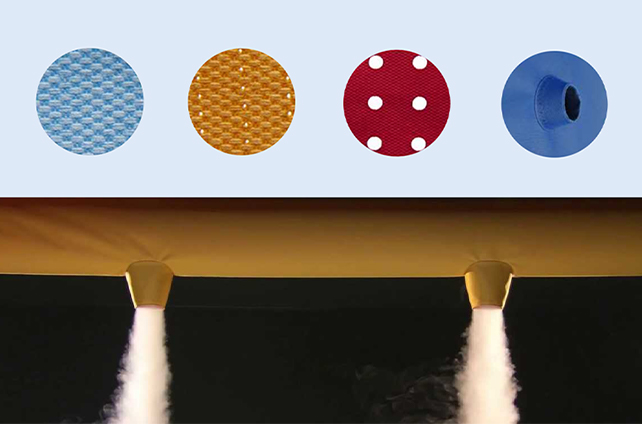 Laser perforations for fabric duct
◆ Precise cutting - for various hole layouts
◆ Smooth & clean edge - from thermal treatment
◆ Uniform hole diameter - from high cutting repeatability
The use of fabric ducts made of technical textiles is now becoming more common in modern air distribution systems. And the designs of various hole diameters, hole spacing, and the number of holes on the fabric duct require more flexibility for processing tools. No limit on cut pattern and shapes, laser cutting can be perfectly qualified for it. Not only that, wide materials compatibility for technical fabrics make the laser cutter become the ideal choice for most manufacturers.
Benefits from Laser Cutting Holes for Fabric Duct
✔  Perfectly smooth clean cutting edges in a single operation
✔  Simple digital and automatic operation, saving labors
✔  Continuous feeding and cutting through conveyor sytem
✔  Flexible processing for holes with multi-shapes and diameters
✔  Clean and safe environment on the support of fume extractor
✔  No any fabric distortion thanks to non-contact processing
✔  High-speed & precise cutting for plenty of holes within a short time
Laser Hole Cutter for Fabric Duct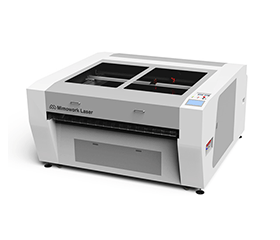 • Laser Power: 100W/150W/300W
• Working Area: 1600mm * 1000mm (62.9" * 39.3 ")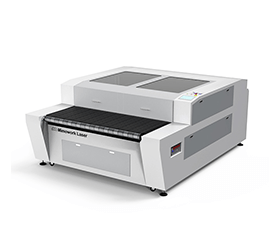 Flatbed Laser Cutter 160 with extension table
• Laser Power: 100W/150W/300W
• Working Area: 1600mm * 1000mm (62.9" * 39.3 ")
• Extended Collecting Area: 1600mm * 500mm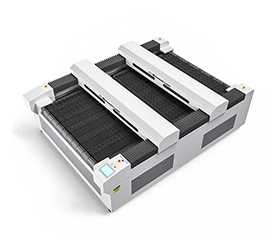 Flatbed Laser Cutter 160L
• Laser Power: 150W/300W/500W
• Working Area: 1600mm * 3000mm (62.9'' *118'')
Material information of Laser Hole Cutting Fabric Duct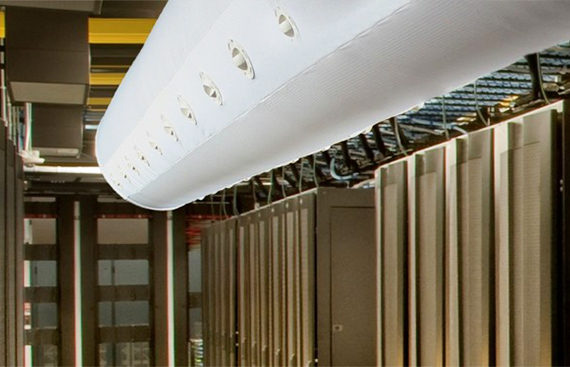 For air dispersion systems, there are mainly two typical materials: metal and fabrics, traditional metal duct systems discharge air through side-mounted metal diffusers, the air is directed to specific zones resulting in less efficient mixing of air in the occupied space and often causing drafting and hot or cold spots; while the fabric air dispersion has uniform holes along with the entire length dispersion system, providing consistent and uniform air dispersion in the occupied space. Sometimes, micro-perforated holes on slightly permeable or impermeable fabric ducts can convey air intensively at a low velocity. Uniform air dispersion means better air mixing which brings better air quality for those areas that needs ventilation.
The fabric air duct is definitely a better solution for ventilation while it is a big challenge to make the constant holes along the 30 yards long/or even longer fabrics, and you have to cut the pieces out besides making the holes. Continuous feeding and cutting will be achieved by MimoWork Laser Cutter with the auto-feeder and conveyor table. In addition to the high speed, precise cutting and timely edge sealing give the guarantee for excellent quality. Reliable laser machine structure and professional laser guide & service are always the keys for us to be your trusted partner.
Common materials about fabric duct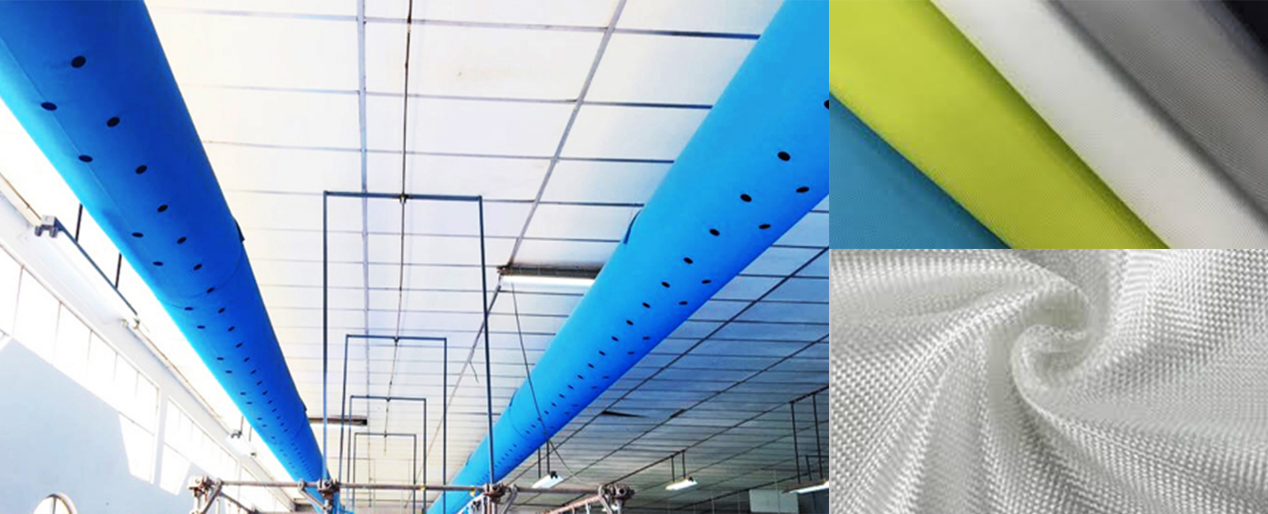 We are your specialized laser partner!
Contact us for laser perforation, consultation or information sharing