Positive Solution of Laser Cutting PET Film
Laser cutting polyester film is the typical applications. Due to the prominent polyester performance, it is widely applied on display screen, membrane switch overlaying, touchscreen and others. Laser cutter machine opposes excellent laser melting capability on the film to produce clean & flat cut quality at high efficiency. Any shapes can be flexibly laser cut after uploading the cutting files. For printed film, MimoWork Laser recommends the contour laser cutter which can realize the accurate edge cutting along the pattern with the help of the camera recognition system.
Besides that, for heat transfer vinyl, 3M® protective film, reflective film, acetate film,  Mylar film, laser cutting and laser engraving are playing important roles in these applications.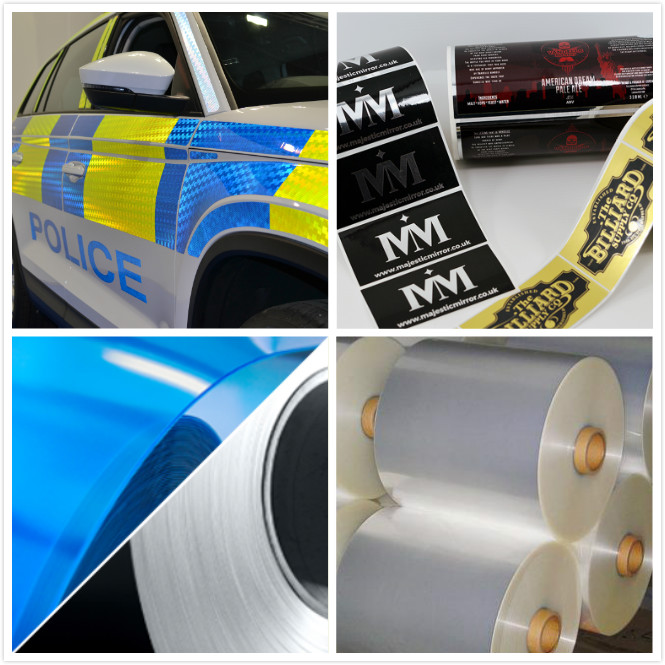 Video Display - How to Laser Cut Film
• Kiss cut heat transfer vinyl
• Die cut through backing
The FlyGalvo Laser Engraver has a movable galvo head which can fast cut holes and engrave patterns on a large format material. Appropriate laser power and laser speed can reach a kiss cutting effect as you can see in the video. Wanna learn more about the heat transfer vinyl laser engraver, just inquire us!
The Advantages of PET Laser Cutting
Compared with conventional machining methods which are for the standard grade used like packaging applications, MimoWork puts more effort to offer PETG laser cutting solutions to the film used for optical applications and for some specialty industrial and electrical uses. The 9.3 and 10.6 micro wavelengths CO2 laser is extremely suitable for laser cutting PET film and laser engraving vinyl. With precise laser power and cutting speed settings, a crystal clear cutting edge can be achieved.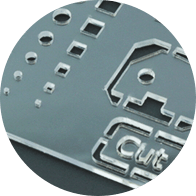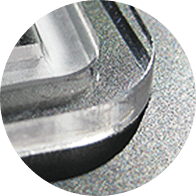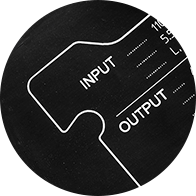 ✔ High precision - 0.3mm cutouts are possible
✔ No paste to the laser heads with the contact-less treatment
✔ Crisp laser cutting produces the clean edge without any adhesion
✔ High flexibility for every shape, size of film
✔ Consistent high quality relying on the auto conveyor system
✔ Appropriate laser power controls the accurate cutting for multi-layer film
Recommended Film Cutting Machine
• Laser Power: 100W/150W/300W
• Working Area: 1300mm * 900mm (51.2" * 35.4 ")
• Laser Power: 180W/250W/500W
• Working Area: 400mm * 400mm (15.7" * 15.7")
Auto-feeder can automatically feed the roll material to the conveyor working table. That guarantees the film material flat and smooth, making the laser cutting more fast and easy.
For the printed film, the CCD Camera can recognize the pattern and instruct the laser head to cut along the contour.
Pick the laser machine and laser options that suit you!
MimoWork laser is aiming at solving the potential problems during your film manufacturing
and optimize your business throughout day-to-day execution!
Common Applications of Laser Cutting Film
•  Window Film
•  Nameplate
•  Touch Screen
•  Electrical insulation
•  Industrial Insulation
•  Membrane Switch Overlays
•  Label
•  Sticker
•  Face Shield
•  Flexible Packing
•  Stencils Mylar Film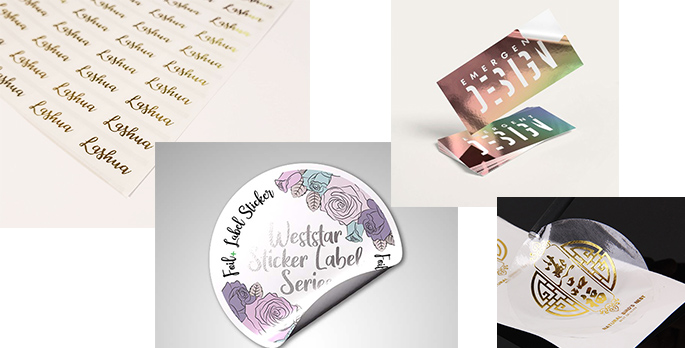 Nowadays film can not only be used in industrial applications such as reprographics, hot stamping film, thermal-transfer ribbons, security films, release films, adhesive tapes, and labels and decals; electrical/electronic applications such as photoresists, motor, and generator insulation, wire and cable wrap, membrane switches, capacitors, and flexible printed circuits but also be used in relatively new applications such as flat panel displays (FPDs) and solar cells, etc.
Material Properties of PET Film: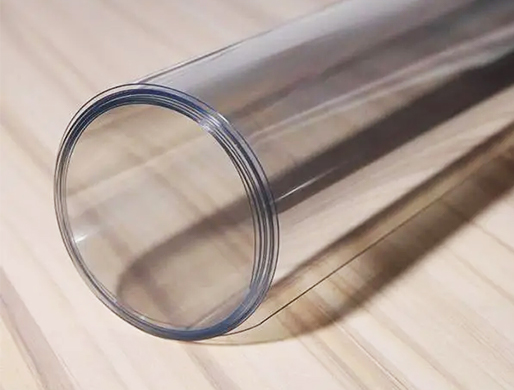 Polyester film is the main material among the all, often referred to as PET (Polyethylene Terephthalate), has outstanding physical properties for a plastic film. These include high tensile strength, chemical resistance, thermal stability, flatness, clarity, high-temperature resistance, thermal and electrical insulation properties.
Polyester film for packaging represents the largest end-use market, followed by industrial which includes flat panel displays, and electrical/electronic like reflective film, etc. These end uses account for almost the total global consumption.
How to choose a suitable film cutting machine?
Laser cutting PET film and laser engraving film are the two main usages of the CO2 laser cutting machine. As polyester film is a material that has a wide range of applications, in order to make sure that your laser system is ideally suited for your application, please contact MimoWork for further consulting and diagnosis. We believe that expertise with fast-changing, emerging technologies at the crossroads of manufacture, innovation, technology, and commerce are a differentiator.
How to laser cut protective film?
Contact us for any question, consultation or information sharing