Laser Cutting & Embossing Fleece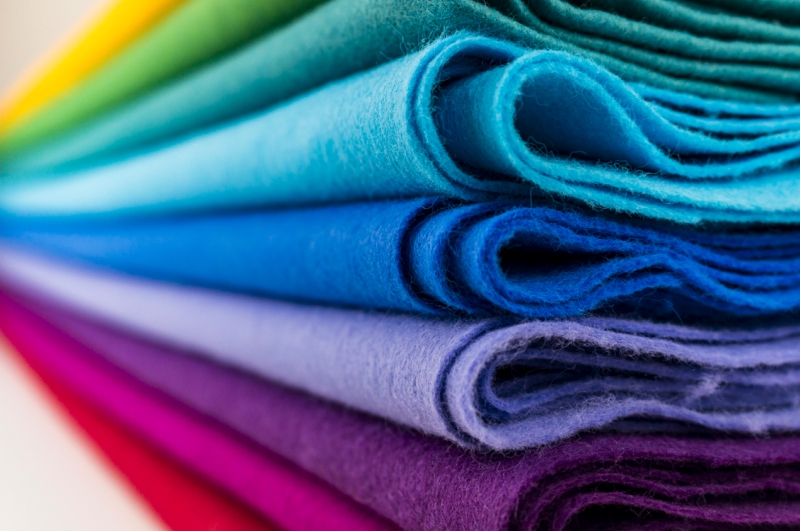 Fleece originated in the 1970s. It refers to polyester synthetic wool that is often used to produce lightweight casual jacket. Fleece material has good thermal insulation. This material replicates the insulating nature of wool without the issues that come with natural fabrics such as being wet when heavy, yield relying on the number of sheep, etc.
Due to its properties, fleece material is not only popular in fashion and apparel areas like sportswear, clothing accessories, or upholstery, but also being more and more used for abrasive, insulation, and other industrial purposes.
Why Laser Is The Best Method to Cut Fleece Fabric:
The melting point of fleece material is 250°C. It is a poor conductor of heat with low resistance towards heat. It is a thermoplastic fiber.
As the laser is heat treatment thus, fleece is easy to be sealed when processing. The Fleece Fabric Laser Cutter can provide clean cutting edges in a single operation. No need to do post-processing like polishing or trimming.
Polyester filaments and staple fibers are strong because of their crystalline nature and this nature permits the formation of highly effective Vander Wall's forces. This tenacity remains unchanged even if it is wet.
Therefore, considering the tool wear and efficiency, traditional cutting like knife cutting is rather laborious and inadequate. Thanks to laser's contactless cutting characteristics, you don't need to fix the fleece fabric to cut, the laser can cut effortlessly.
Due to the composition of fleece material, it tends to release odor smell during the fleece laser cutting process, which can be simply solved by MimoWork fume extractor and air filter solutions to meet your need for ecological and environmental protection ideas.
How to cut fleece fabric straight?
By using a regular fleece cutter, such as a CNC Router Machine, the tool will drag the fabric because CNC routers are contact-based cutting processes that would cause the distortion of the cutting. The tenacity and elasticity of the fabric material itself create reaction forces when the CNC machine cuts fleece physically. Thermal-based process laser cutting can cut complicated shapes and designs easily also cut the fleece fabric straight.

Laser Embossing Fleece Is A Future Trend
1. Meet Every Standard of Customization
MimoWork laser can reach the preciseness within 0.3mm thus, for those manufacturers who have complex, modern, and high-quality designs, it is simple to produce even one single patch sample and create uniqueness by adopting fleece engraving technology.
The laser power can be precisely adjusted to the thickness of your materials. Therefore, it is easy for you to take advantage of the laser heat treatment to gain both visual and tactile senses of depth on your fleece products. Etching logo or other engraving designs brings outstanding contrast enhancement to fleece fabric. Moreover, when laser engraved fleece encounters water or is exposed to the sun a lot, this contrast effect will still last, and be longer than the one that uses traditional textile finishing methods.
The pandemic's impact on manufacturing was unpredictable and difficult. Manufacturers are now turning to laser technology to process accurately cut fleece patches and labels in a matter of seconds. It is sure to be more and more applied to lettering, embossing, and engraving in the coming future. The laser technology with a greater compatibility is winning the game.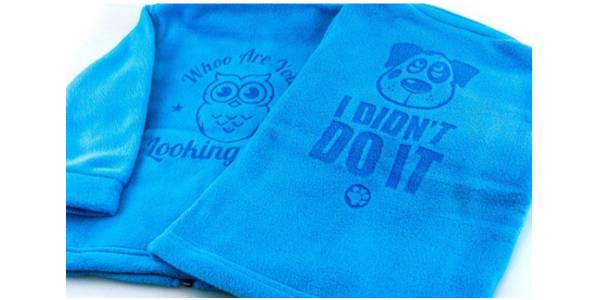 In order to guarantee that your laser system is ideally suited for your application, please contact MimoWork for further consulting and diagnosis. We have rich experience in cutting polar fleece fabric, micro fleece fabric, plush fleece fabric, and many others.
Looking for a fleece fabric laser cutter?
Contact us for any question, consultation or information sharing