Ever-evolving Technique - Laser Engraving Foil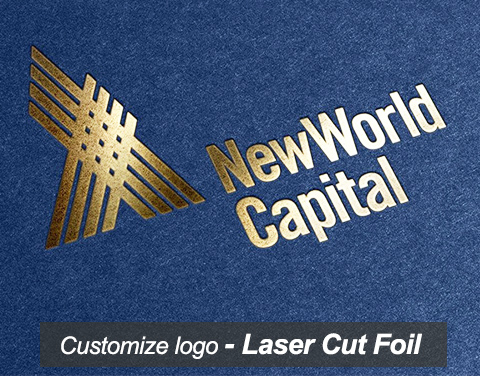 Speaking of adding color, marking, letter, logo or series number on the products, adhesive foil is a great choice for numerous fabricators and creative designers. With the change of materials and processing techniques, some self-adhesive foil, double adhesive foil, PET foil, aluminum foil and many varieties are playing necessary roles in advertising, automotive, industrial parts, daily goods fields. To achieve excellent vision effect on decoration and labeling & marking, laser cutter machine emerges on the foil cutting and offer a innovative cutting & engraving method. No any adhesion to the tool, no any distortion for pattern, the laser engraving foil can realize precise and force-free processing, enhancing production efficiency and cutting quality.
Benefits from Laser Cutting Foil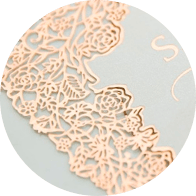 Intricate pattern cutting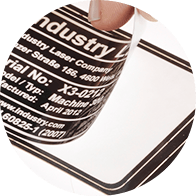 Clean edge without adhesion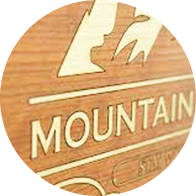 No damage to the substrate
✔  No adhesion and distortion thanks to the contact-less cutting
✔  Vacuum system ensures the foil fixed, saving labor and time
✔  High flexibility in production - suitable for various patterns and sizes
✔  Accurate cutting the foil without damage to the substrate material

✔  Versatile laser techniques - laser cut, kiss cut, engraving, etc.
✔  Clean and flat surface without edge warping
Video Glance | Laser Cut Foil
— suitable for transparent & patterned foil
Any question to laser engraving foil?
Let us offer further advice and solutions on labels in roll!
Recommended Foil Cutting Machine
• Laser Power: 100W/150W
• Working Area: 1300mm * 900mm (51.2" * 35.4 ")
• Laser Power: 180W/250W/500W
• Working Area: 400mm * 400mm (15.7" * 15.7")
• Laser Power: 100W/150W/300W/600W
• Maximum Web Width: 230mm/9"; 350mm/13.7"
• Maximum Web Diameter: 400mm/15.75"; 600mm/23.6"
How to choose laser cutter machine that suits your foil?
MimoWork is here to help you with laser advice!
Typical Applications for Laser Foil Engraving
• Sticker
• Decal
• Invitation Card
• Emblem
• Car Logo
• Stencil for spray painting
• Commodity Decor
• Label (industrial fitting)
• Patch
• Package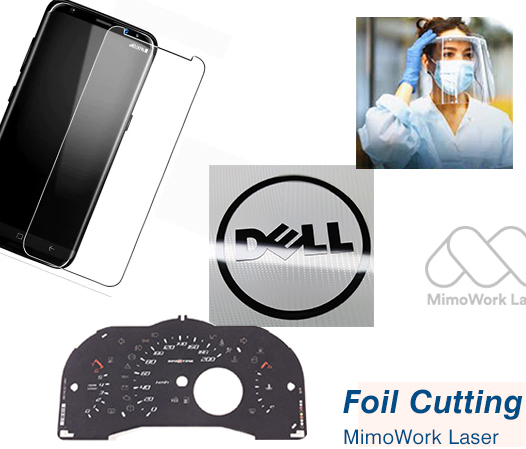 Information of Laser Foil Cutting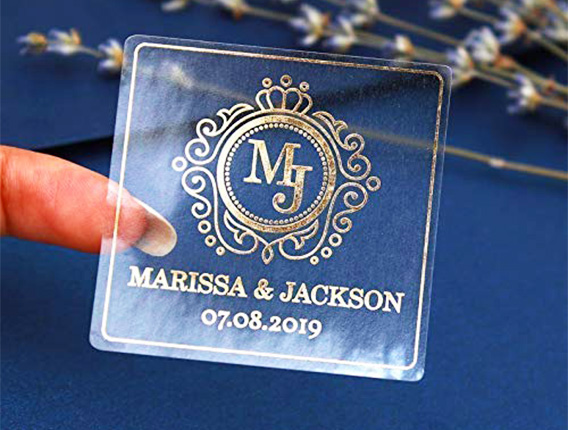 Similar to PET film, foils made of different materials are widely used for diverse applications due to its premium properties. Adhesive foil is for advertising use like small-batch custom stickers, trophy labels, etc. For aluminum foil, it is highly conductive. The superior oxygen barrier and moisture barrier properties make foil the preferred material for various packaging applications from food packaging to lidding film for pharmaceutical drugs. Laser foil sheets and tape are commonly seen.
However, with the development of printing, converting, and finishing labels in rolls, foil is also used in the fashion & apparel industry. MimoWork laser helps you to cover the shortage of conventional die cutters and provides a better digital workflow from the beginning to the end.
Common Foil Materials in the market:
Polyester foil, Aluminum foil, Double-adhesive foil, Self-adhesive foil, Laser foil, Acrylic and plexiglass foil, Polyurethane foil