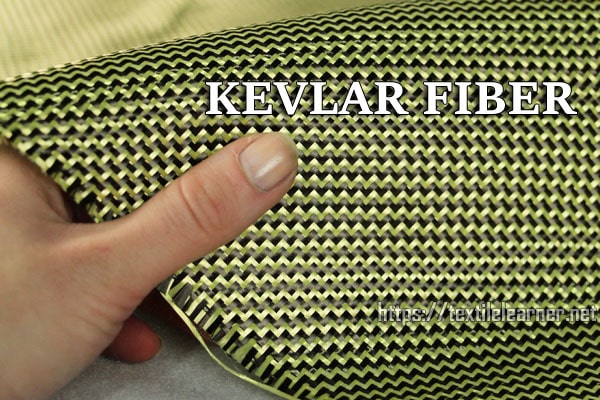 Can you cut kevlar? The answer is YES. With MimoWork fabric laser cutting machine can cut heavy-duty fabric like Kevlar, Cordura, Fiberglass Fabric easily. Composite materials characterized with excellent performance and function need to be processed by a professional processing tool. Kevlar®, usually the ingredient of security gear and industrial materials, is suitable to be cut by laser cutter. The customized working table can cut Kevlar® with different formats and sizes. Sealing the edges during cutting is the unique advantage of laser cutting Kevlar® compared with traditional methods, eliminating cut fraying and distortion. Also, fine incision and little heat-affected zone on Kevlar® decrease material waste and save cost in raw materials and processing. High quality and high efficiency are always the constant purposes of MimoWork laser systems.
Kevlar, belonging to one from the aramid fiber family, is distinguished by the stable & dense fiber structure and resistance to the external force. Excellent performance and robust texture need to match with a more powerful and precise cutting method. Laser cutter becomes popular in cutting Kevlar due to the energetic laser beam can easily cut through the Kevlar fiber as well as no fraying. The traditional knife and blade cutting have troubles in that. You can see the Kevlar clothing, bullet-proof vest, protective helmets, military gloves in the safety and military fields which can be laser cut.
Benefits from laser cutting Kevlar®
✔  Little heat affected zone saves materials cost
✔  No material distortion due to contact-less cutting
✔  Automated feeding and cutting improve efficiency
✔  No tool wear, no cost for tool replacement
✔  No pattern and shape limitation for processing
✔  Customized working table to match different material size
• Laser Power: 100W / 130W / 150W
• Working Area: 1600mm * 1000mm
• Laser Power: 100W / 150W / 300W
• Working Area: 1800mm * 1000mm
• Laser Power: 150W / 300W / 500W
• Working Area: 1600mm * 3000mm
Pick your favor laser cutter for Kevlar Cutting!
Working with Kevlar Fabric
1. Laser cut kevlar fabric
Appropriate processing tools are almost half the success of the production, perfect cutting quality, and cost-performance ratio processing method has been the pursuit of procession and production. Our heavy-duty cloth cutting machine can meet the demand of customers and manufacturers to upgrade processing techniques and workflow.
Consistent and continuous laser cutting ensures uniform high quality for all kinds of Kevlar® products. As you can see, fine incision and minimal material loss are the distinctive features of laser cutting Kevlar®.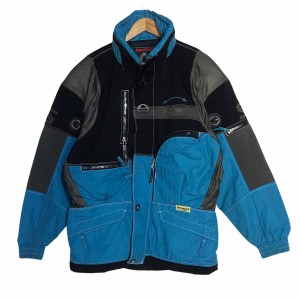 2. Laser engraving on fabric
Arbitrary patterns with any shape, any size can be engraved by the laser cutter. Flexibly and Easily, you can import pattern files into the system and set the proper parameter for laser engraving which depends on the material performance and stereoscopic effect of the engraved pattern. Don' worry, we offer professional processing suggestions for customized demand from every customer.
Application of Laser Cutting Kevlar®
• Cycle Tires
• Racing Sails
• Bulletproof Vests
• Underwater Applications
• Protective Helmet
• Cut-resistant clothing
• Lines for paragliders
• Sails for sailing boats
• Industrial Reinforced Materials
• Engine Cowls

Armor(personal armor such as combat helmets, ballistic face masks, and ballistic vests)
Personal Protection(gloves, sleeves, jackets, chaps and other articles of clothing)
Material Information of Laser Cutting Kevlar®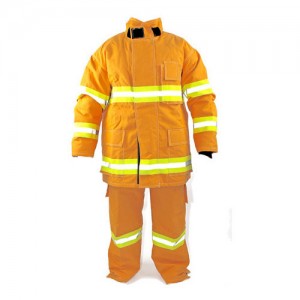 Kevlar® is one member of aromatic polyamides(aramid) and made of a chemical compound called poly-para-phenylene terephthalamide. High tensile strength, excellent toughness, abrasion resistance, high resilience, and ease to wash are the common advantages of nylon(aliphatic polyamides) and Kevlar® (aromatic polyamides). Differently, Kevlar® with benzene ring link has higher resilience and fire resistance and is a lighter material compared to nylon and other polyesters. So personal protection and armor are made of Kevlar®, like bulletproof vests, ballistic face masks, gloves, sleeves, jackets, industrial materials, vehicle construction components, and functional clothing are prone to making full use of Kevlar® as the raw material.
Laser cutting technology is always powerful and effective processing method for many composite materials. For Kevlar®, the laser cutter has the capability of cutting a wide range of Kevlar® with different shapes and sizes. And the high-precision and heat treatment guarantees fine details and high quality for varieties of Kevlar® materials, solving the trouble of material deformation and incision fraying accompanied with machining and knife cutting.
We are your specialized textile laser cutter manufacturer
Contact us for any question, consultation or information sharing