Laser Cutting Non-Woven Fabric
Professional and qualified textile laser cutter for Non-Woven Fabric
The many uses of Non-woven fabric can be classified into 3 categories: disposable products, durable consumer goods, and industrial materials. General applications include medical personal protective equipment (PPE), furniture upholstery and padding, surgical and industrial masks, filters, insulation, and many others. The market for non-woven products has experienced tremendous growth and has potential for more. Fabric Laser Cutter is the most suitable tool to cut non-woven fabric. In particular, the non-contact processing of the laser beam and its related non-deformation laser cutting and high precision are the most critical features of the application.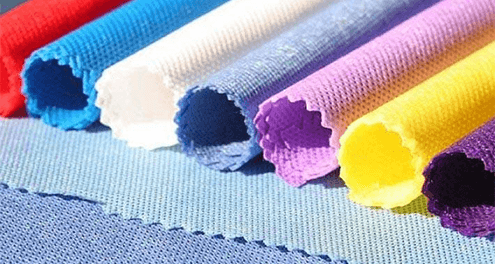 Video glance for Laser Cutting Non-woven Fabric
Filter Cloth Laser Cutting
a. Import the cutting graphics
b. Dual heads laser cutting with more high efficiency
c. Auto-collecting with with extention table
Any question to laser cutting Non-woven fabric?
Let us know and offer further advice and solutions for you!
Recommended Non-Woven Roll Cutting Machine
• Laser Power: 100W / 130W / 150W
• Working Area: 1600mm * 1000mm (62.9" * 39.3 ")
• Laser Power: 100W / 150W / 300W
• Cutting Area: 1600mm * 1000mm (62.9'' *39.3'')
• Collecting Area: 1600mm * 500mm (62.9'' *19.7'')
• Laser Power: 150W / 300W / 500W
• Working Area: 1600mm * 3000mm (62.9'' *118'')
Benefits from Laser Cutting Non-Woven Sheet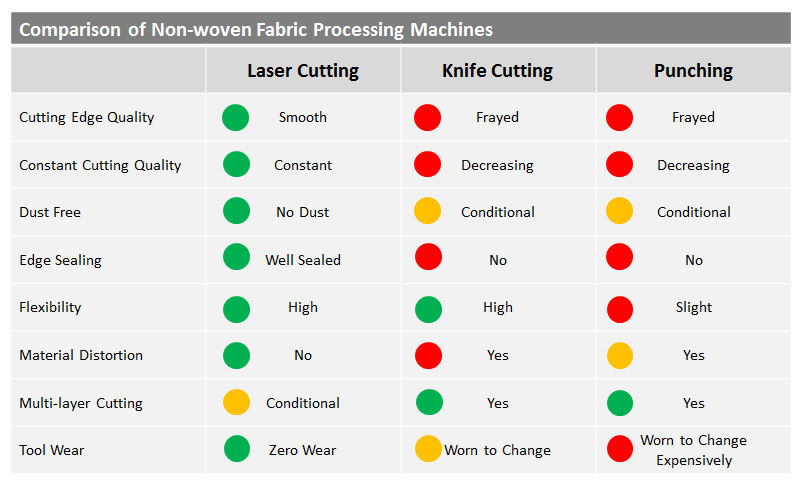 ✔  Flexible cutting
Irregular graphic designs can be easily cut
✔  Contactless cutting
Sensitive surfaces or coatings will not be damaged
✔  Precise cutting
Designs with small corners can be accurately cut
✔  Thermal processing
The cutting edges can be well sealed after laser cut
✔  Zero tool wear
Compared with knife tools, laser always keeps "sharp" and maintains the cutting quality
✔  Cleaning cutting
No material residue on the cut surface, no need for secondary cleaning processing
Typical applications for Laser Cutting Non-woven Fabric

• Surgical gown
• Filter Fabric
• HEPA
• Mail envelope
• Waterproof cloth
• Aviation wipes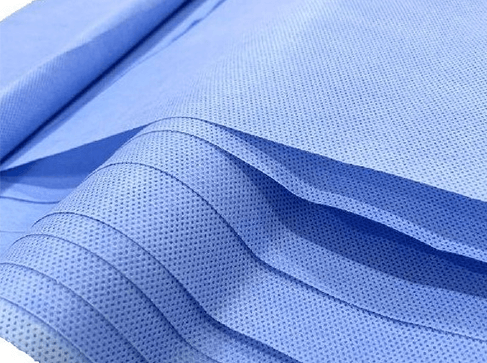 Non-woven fabrics are fabric-like materials made of short fibers (short fibers) and long fibers (continuous long fibers) bonded together through chemical, mechanical, thermal, or solvent treatment. Nonwoven fabrics are engineered fabrics that may be single-use, have a limited life or be very durable, which provide specific functions, such as absorption, liquid repellency, resilience, stretchability, flexibility, strength, flame retardancy, washability, cushioning, heat insulation, sound insulation, filtration, and use as Bacterial barrier and sterility. These characteristics are usually combined to create a fabric suitable for a specific job while achieving a good balance between product life and cost.