Laser Cutting Pertex Fabric
Professional and qualified Fabric Laser Cut Machine for Pertex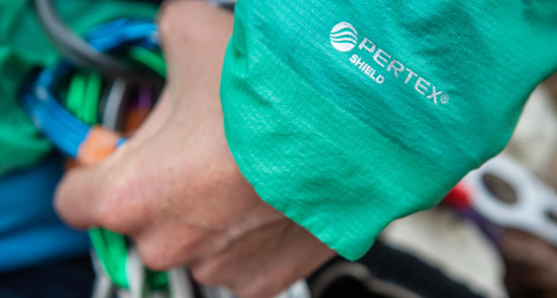 Pertex fabrics are tailored to the specific needs of alpinists, skiers, runners, and mountain athletes. By altering the yarn selection, weaving process, and finish, Pertex is able to engineer a range of fabrics, each with a unique set of properties. Pertex fabrics are widely used in mountaineering clothing, ski clothing, laser cutting is very suitable for production.  No contact cutting on Pertex fabric avoids material distortion and damage. Also MimoWork laser systems provide customers suitable customized laser solutions for different requirements(various Pertex variations, different sizes, and shapes).
Especially for textile & leather and other soft materials cutting. You can choose different working platforms for different materials...
The Mimowork's Flatbed Laser Cutter 250L is R&D for wide textile rolls and soft materials, especially for dye-sublimation fabric and technical textile...
The GALVO head can be adjusted vertically for you to achieve different laser beam sizes according to the size of your material…
Laser processing for Pertex Fabric
1. Laser Cutting Pertex fabric
The non-contact cutting and hot-melt cutting edges that benefit from laser cutting make the cutting effect of Pertex fabric with fine and smooth cut, clean and sealed edge. Laser cutting can perfectly achieve excellent cutting results. And high-quality, fast laser cutting eliminates post-processing, improves efficiency, and saves costs.

2.Laser Perforating on Pertex Fabric
Clothing design is undergoing rapid changes, and complex design and processing techniques are undoubtedly difficult subjects for manufacturers. Perforations and micro-holes on clothing are no longer uncommon for outdoor sportswear, so laser perforation becomes the first ideal choice with accurate and fine laser spot. There is no need to prepare molds, and the flexible processing methods can perfectly handle various batch orders.
Material information of Laser Cutting Pertex Fabric
Related Pertex fabric of laser cutting