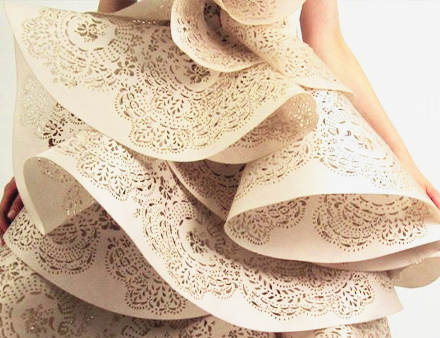 Traditionally, when you cut silk with a knife or scissor, it's better that you put paper under the silk fabric and tap them together around the corner to stabilize it. Cutting silk between paper, the silk behaves just like paper. Other lightweight smooth fabrics like muslin and chiffon are often suggested to cut through paper either. Even with this trick, people often wonder how to cut the silk straight. The fabric laser cutting machine can save you trouble and modernize your fabric production. The exhaust fan under the working table of the laser cutting machine can stabilize the fabric and the contactless laser cutting method does not drag around the fabric while cutting.
Natural silk is a relatively eco-friendly and sustainable fiber. As a renewable resource, silk can be biodegraded. The process uses less water, chemicals, and energy than many other fibers. As an environmentally friendly processing technology, laser cutting has characteristics that coincided with silk material simply. With the delicate and soft performance of silk, laser cutting silk fabric is especially challenging. Due to contactless processing and fine laser beam, the laser cutter can protect silk inherent optimal soft and delicate performance compared with traditional processing tools. Our equipment and experience in textiles allow us to cut the most intricate designs on delicate silk fabrics.
Silk Projects with CO2 Fabric Laser Machine:
Fine and smooth cut, clean and sealed edge, free of shape and size, the remarkable cutting effect can be achieved perfectly by laser cutting. And the high quality and swift laser cutting eliminate post-processing, improving efficiency while saving costs.
2. Laser Perforating on Silk
Fine laser beam owns swift and deft movement pace to melt the small holes set size accurately and fastly. No excess material remains tidy and clean hole edges, various sizes of holes. By laser cutter, you can perforate on silk for varieties of applications as customized needs.
Benefits from laser cutting on Silk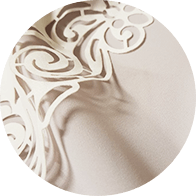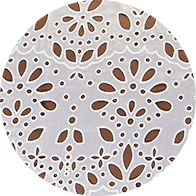 • Maintaining silk inherent soft and delicate performance
• No material damage and distortion
• Clean and smooth edge with thermal treatment
• Intricate patterns and holes can be engraved and perforated
• Automated processing system improves efficiency
• High precision and contactless processing ensure high quality
Application of laser cutting on Silk
Wedding wear
Formal dress
Ties
Scarves
Bedding
Parachutes
Upholstery
Wall hangings
Tent
Kite
Paragliding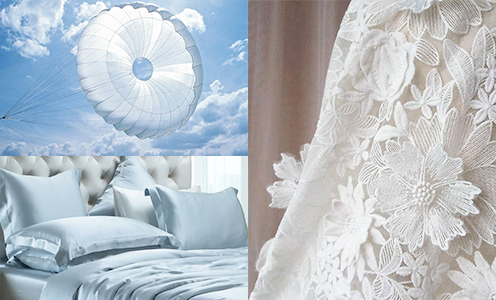 Material information of laser cutting Silk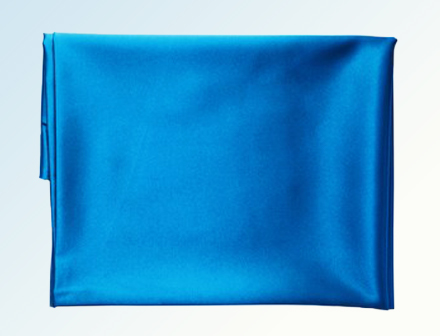 Silk is a natural material made of protein fiber, has characteristics of natural smoothness, shimmering, and softness. Widely applied in clothing, home textiles, furniture fields, silk articles can be seen at any corner as pillowcase, scarf, formal garment, dress, etc. Unlike other synthetic fabrics, silk is skin-friendly and breathable, suitable as textiles we touch most often. Many daily home textiles, clothing, apparel accessories use silk as raw material and have adopted laser cutter as the main processing tool with high precision and high efficiency. Also, Parachute, tens, knit and paragliding, these outdoor equipment made of silk can be also laser cut.
Laser cutting silk creates clean and tidy results to protect silk delicate strength and maintain a smooth appearance, no deformation, and no burr. Important one point to attention that proper laser power setting decides the processed silk quality. Not only natural silk, blended with synthetic fabric, but non-natural silk can also be laser cut and laser perforated.
Related Silk Fabrics of laser cutting
- Printed silk
- silk linen
- silk noile
- silk charmeuse
- silk broadcloth
- silk knit
- silk taffeta
- silk tussah
We are your specialized laser partner!
Contact us for any question, consultation or information sharing