Fabric Laser Cutting - Skisuit
Professional Fabric Cutting Machines - Fabric Laser Cutter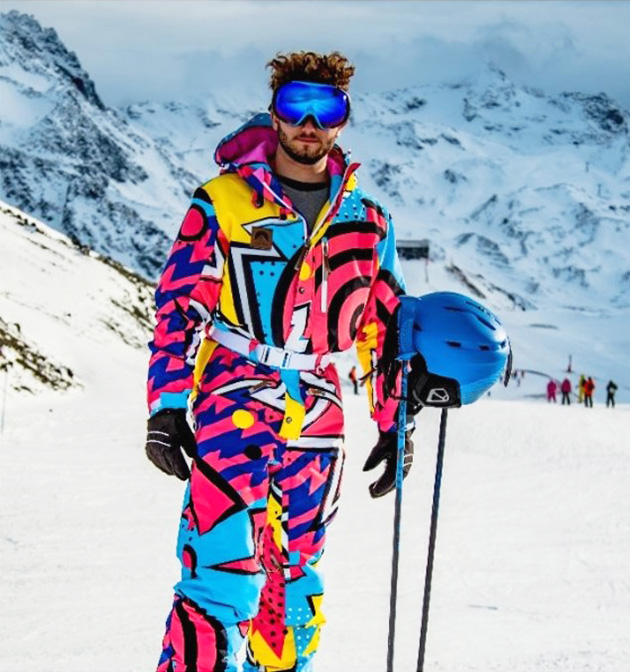 Skiing is being loved by more and more people nowadays. What this sport brings to people is a combination of leisure and racing. In the cold winter, it's so exciting to wear ski suits with bright colors and various high-tech fabrics to go to the ski resort.
Have you ever thought about how colorful and warm ski suits are made? How does the fabric laser cutter custom cut sik suit and other outdoor apparels? Follow the experience of MimoWork to know about that.
First of all, the current ski suits are all brightly colored. Many ski suits are offering personalized color options, customers can choose the color according to their preferences. This is due to the current clothing printing technology, manufacturers can apply dye-sublimation printing methods to provide customers with the most colorful colors and graphics. That just fits in the advantages of sublimation laser cutting. Due to the laser-friendly of fabric and vision recognition system, the contour laser cutter can achieve perfect outdoor apparel laser cutting as pattern contour. Non-contact fabric laser cutting keeps the fabric intact and no distortion, which provides excellent clothing quality as well as great functionality. Plus with custom fabric cutting is always the strength of flexible laser cutting. The laser fabric pattern cutting machine is your best choice for cutting ski suit.
Recommended Garment Laser Cutting Machine for Skisuit
Sublimation Laser Cutter
Contour Laser Cutter 160L is equipped with an HD Camera on the top which can detect the contour…
Digital Fabric Cutting Machine, Improved Safety
The fully enclosed structure is added to the conventional Vision Laser Cutting Machine....
Fabric Laser Cutter
Especially for textile & leather and other soft materials cutting. Different working platforms...
Benefits from Fabric Laser Cutting on Skisuit
✔  No fabric distortion
✔  CNC precise cutting
✔  No cutting residue or dust
✔  No tool wear
✔  Processing in all directions
Ski Suit Materials of Garment Laser Cutting
Usually, ski suits are not made of one thin layer of fabric, but a variety of expensive high-tech fabrics are used inside to form a garment that provides strong warmth. So for manufacturers, the cost of such fabric is extremely expensive. How to optimize the cutting effect of the cloth and how to minimize the loss of materials has become a problem that everyone wants to solve most. So now most manufacturers have begun to use modern cutting methods to replace labor, which will also greatly reduce their production costs, not only raw material cost but also labor cost.
For the different thicknesses due to multi-layers of skisuit, MimoWork provides customized functional fabric laser cutting machines with varieties of laser powers and laser heads.  Upgrade laser options are available for your specific requiements. Less materials and labor cost, higher production efficiency. Learn more garment laser cutter and sublimation laser cutting to improve your business.