Material information of Laser Cutting Velvet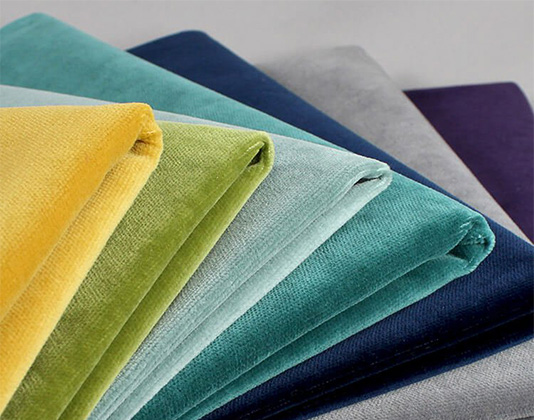 The word "velvet" comes from the Italian word velluto, meaning "shaggy." The nap of the fabric is relatively flat and smooth, which is a good material for the clothing, curtains sofa covers, etc. Velvet used to only refer to the material made of pure silk, but nowadays many other synthetic fibers join the production which greatly reduces the cost. There are 7 different velvet fabric types, based on the diverse materials and woven styles:
Crushed Velvet
Panne Velvet
Embossed Velvet
Ciselé
Plain Velvet
Stretch Velvet
Easy shedding and pilling are one of the shortcomings of velvet fabric because velvet will form short fur in the process of production and processing, traditional cutting velvet fabric by the yard such as knife cutting or punching will further destroy the fabric. And velvet is relatively smooth and loose, thus it is difficult to fix the material while cutting.
More importantly, stretch velvet can be distorted and damaged on account of stressful processing, which makes a bad impact on quality and yield.
Traditional Cutting Method for Velvet
Better Method to Cut Velvet Upholstery Fabric
▌Great difference and benefits from laser machine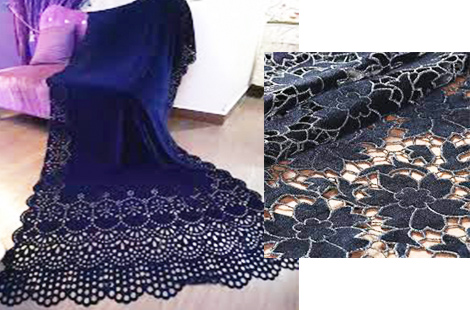 ✔ Minimize the waste of material to a great extend
✔ Automatic seal the edge of velvet, no shedding or lint during cutting
✔ Non-contact cutting = no force = constant high cutting quality
Laser Engraving for Velvet
✔ Creating an effect of like Devoré (also called burnout, which is a fabric technique particularly used on velvets)
✔ Bring more flexible processing procedure
✔ Unique engraving flavor under heat treatment process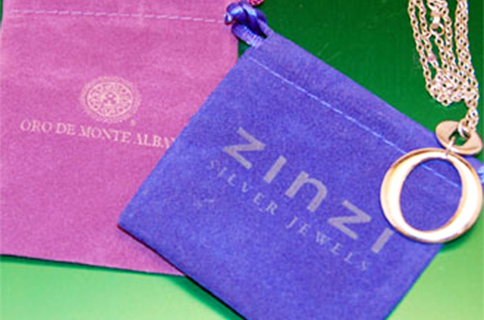 Recommended Fabric Laser Cutting Machine for Velvet
• Working Area: 1600mm * 1000mm (62.9" * 39.3 ")
• Laser Power: 100W/150W/300W
• Working Area: 1800mm * 1000mm (70.9" * 39.3 ")
• Laser Power: 100W/150W/300W
• Working Area: 400mm * 400mm (15.7" * 15.7")
• Laser Power: 180W/250W/500W
Applications of Laser Cutting & Engraving Velvet
• Clothing(Dress)
• Accessories
• Upholstery
• Pillowcase
• Curtain
• Sofa Cover
• Laser cut velvet shawl
We are your specialized laser partner!
Contact us for more information of laser-cut velvet fabric