Roll Woven Label Laser Cutting
Premium Laser Cutting for woven label
Label Laser cutting is a method used during the manufacturing of labels. It enables someone to have more than just a square cut design because they now have control over the edging and shape of their labels. The extreme accuracy and clean cuts that laser cutting labels prevents fraying and misshapes from occurring.
The woven label laser cutting machine is available for both woven and printed labels, which is a great way to reinforce your brand and show an added sophistication for design. The best part of the label laser cutting, is its lack of restrictions. We can basically customize any shape or design utilizing the laser cutter option. Size is also not an issue with the label laser cutting machine.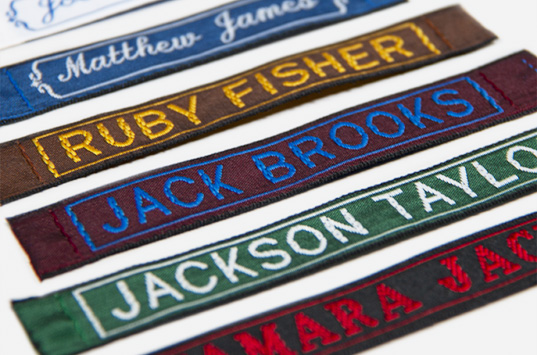 How to cut roll woven label by a laser cutter?
Hightlights for woven label laser cutting
with Contour Laser Cutter 40
1. With a vertical feeding system, which ensures smoother feeding and processing.
2. With a pressure bar behind the conveyor working table, which can ensure the label rolls are flat when it is sent into the working table.
3. With an adjustable width limiter on the hanger, which guarantees the material sending is always straight.
4. With anti-collision systems on both sides of the conveyor, which avoids conveyor jams caused by feeding deviation from improper material loading
5. With a miniature machine case, which won't take you much space in your workshop.
Recommended Label Laser Cutting Machine
Benefits from Laser Cutting Labels
You can use the laser cut label machine to finish any custom design item. It is perfect for mattress labels, pillow tags, embroidered and printed patches, and even hangtags. You can match your hangtag to your woven label with this detail; all you need to do is to request more information from one of our sales representatives.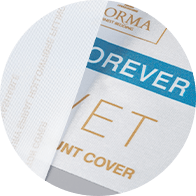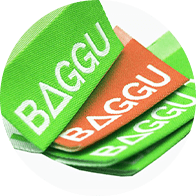 ✔  Totally automatic without manual intervention
✔  Smooth cutting edge
✔  Consistently perfect cutting precision
✔  Non-contact label laser cutting will not cause material deformation
Typical Woven Labels of laser cutting
- Washing standard label
- Logo label
- Adhesive label
- Mattress label
- Hangtag
- Embroidery label
- Pillow label
Material information for roll woven label laser cutting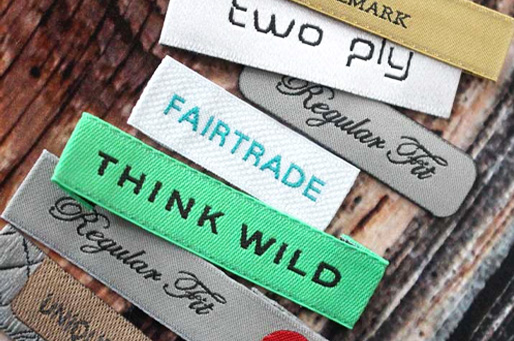 Woven labels are the highest quality, industry-standard labels used by everyone from high-end designers to small makers alike. The label is made on a jacquard loom, which weaves threads of different colors together to match the intended design of the label, producing a label that will last the lifetime of any garment. Brand names, logos, and patterns all look highly luxurious when woven into a label together. The finished label has a soft yet robust hand-feel and a slight luster, so they always stay smooth and flat within the garment. Folds or iron-on adhesives can be added to custom woven labels, making them suitable for any application.
Laser Cutter provides a more precise and digital cutting solution for woven label. Compared with the traditional label cutting machine, laser cutting label can create smooth edge without any burr, and with the CCD camera recognition system, realizes accurate pattern cutting. Roll woven label can be load on the auto-feeder. After that, automatic laser system will achieve the whole workflow, no need of any manual intervention.
Learn more about label cutting machine price, label laser cutting details
Contact us for professional laser solutions!