MimoNEST, the laser cutting nesting software helps fabricators to minimize the cost of materials and improves the utilization rate of materials by using advanced algorithms that analyze the variance of parts. In simple terms, it can place the laser cutting files on the material perfectly. Our nesting software for laser cutting can be applied for cutting a wide range of materials as reasonable layouts.
With the Laser Nesting Software, You Can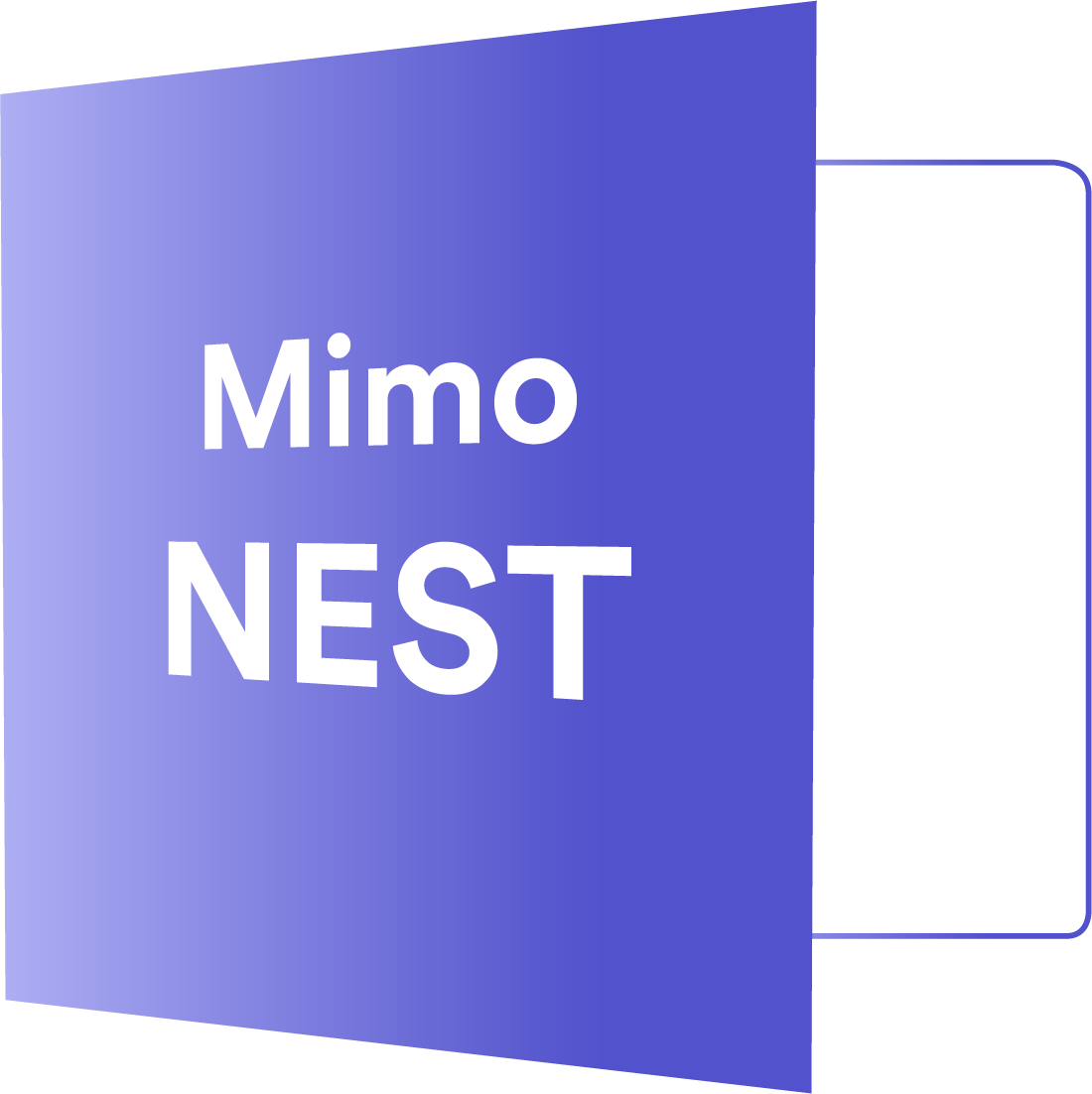 • Auto nesting with preview
• Import parts from any major CAD/CAM system
• Optimize material usage with using part rotation, mirroring, and more
• Adjust object-distance
• Shorten production time and improve efficiency
Unlike the CNC knife cutter, the laser cutter does not require much object distance due to the advantage of non-contact processing. As a result, the algorithms of the laser nesting software emphasize different arithmetic modes. The fundamental usage of nesting software is saving material costs. With the help of mathematicians and engineers, we spend the most time and effort on optimizing algorithms to improve material utilization. Besides, practical nesting usage of different industry applications (leather, textile fabrics, acrylic, wood, and many others) is also the focus of our development.
Application Examples of lase nesting
The hybrid layout is commonly used in various applications, especially when it comes to various pieces of sheet. Whereas in the shoe factory, a hybrid layout with hundreds of pairs of shoes will create difficulties in picking up and sorting the pieces. The above typesetting is generally used in cutting PU Leather. In this case, the optimal laser nesting method will consider the production quantity of each kind, the degree of rotation, the use of vacancy space, the convenience of sorting the cut parts.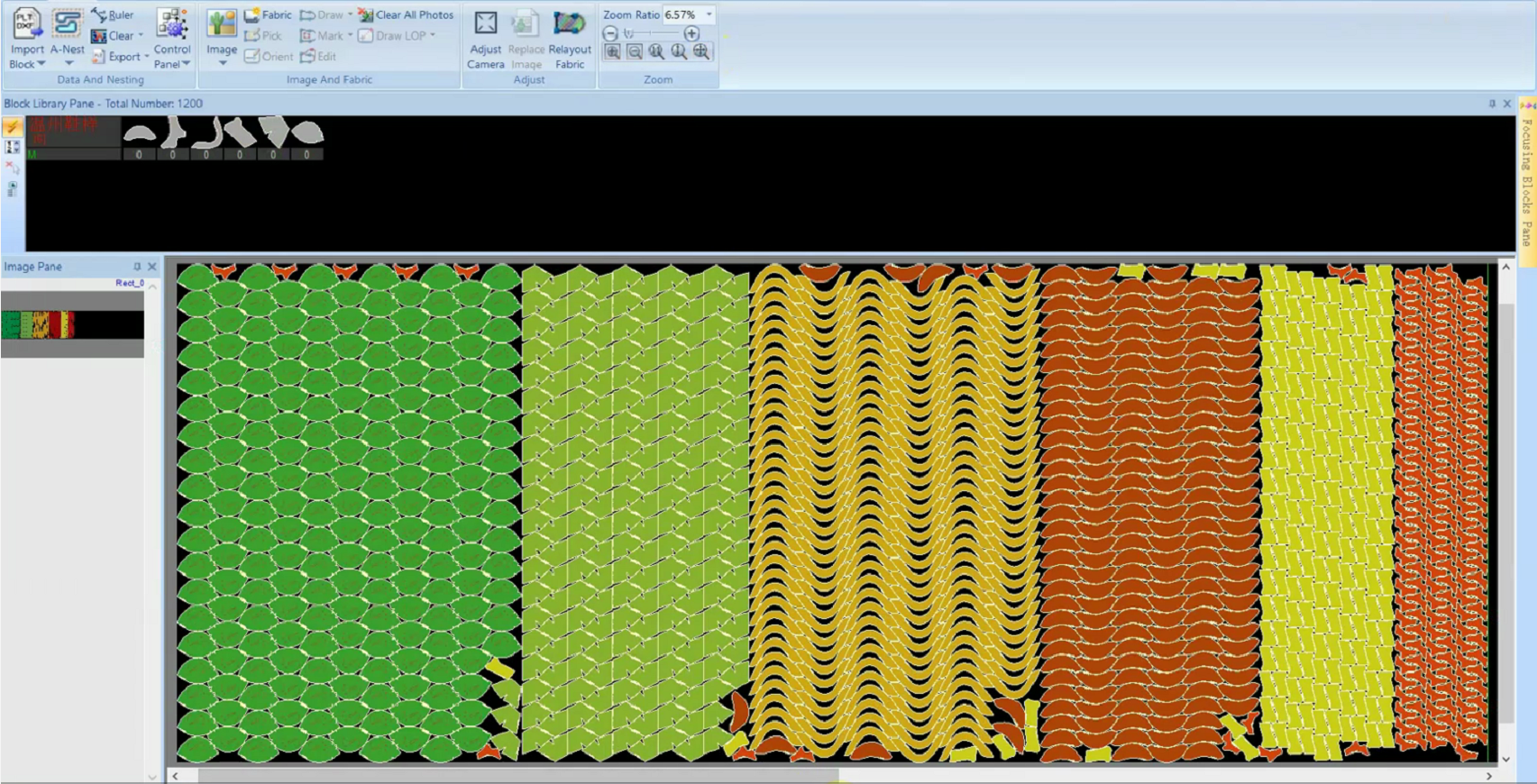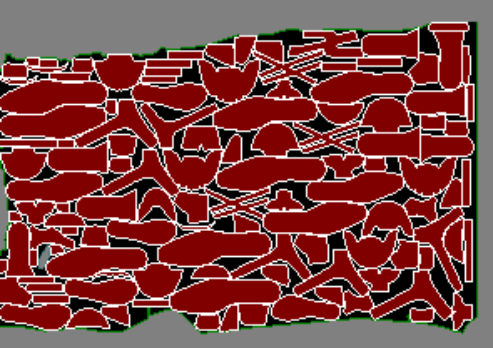 For those factories that process Genuine Leather, raw materials often come in various shapes. Special requirements are applied to genuine leather and sometimes it's necessary to identify the scars on the leather and avoid placing the pieces on the imperfect area. Automatic nesting for laser cutting leather greatly enhances the production efficiency and saving time.
Stripes and Plaids Fabric
Not only cutting leather pieces for making dress shoes, but numerous applications also have diverse requests on laser nesting software. When it comes to adopting Stripes and Plaids Fabric to make shirts and suits, fabricators have strict rules and nesting restrictions for each piece, which may restrict the freedom of how each piece rotates and is placed on the grain axis, the similar rule applied to textiles with special patterns. Then MimoNEST shall be your prior choice to solve all these puzzles.

MimoWork creates the Material Library and Application Library to help you quickly find your materials need to be processed. Welcome to the channels to check more information about materials laser cutting and engraving. Besides other laser software to prompt production is available. Detailed information you can directly inquire us!
Any questions about our laser automatic nesting software
Chat with a Laser Consultant Now!